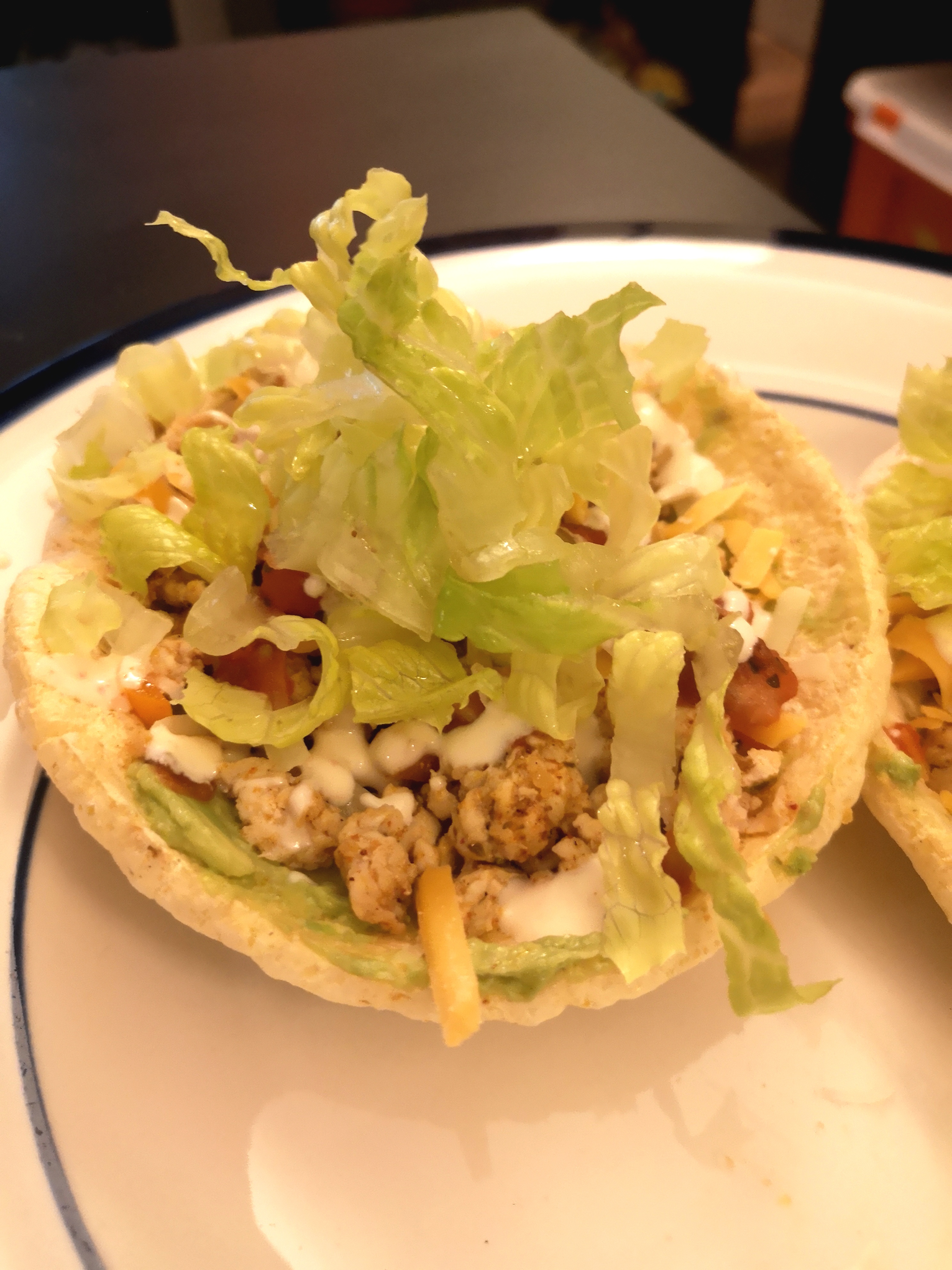 Tostadas
Tostadas using corn broghies. From our friend and customer Alison! Thank you!
Ingredients
1

Tbsp

Cooking oil

1

Lb

Ground protein

I used turkey

1/4

Whole

Bell pepper

1

Packet

Taco seasoning
Instructions
Cook protein mixture and bell pepper according to directions on taco seasoning packet. **Be sure that most or all of the moisture evaporates**

While protein cooks, cut up the lettuce and shred the cheese.

Layer mixture on broghies and serve immediately or they will sog up.

Alternatively, serve like restaurant fajitas with all toppings separate and applied as needed

If packing for meal prep, separate toppings, protein mix, and broghies, then assemble when it is time to eat.